Allen's California Speed Machines
Click to Email Allen
---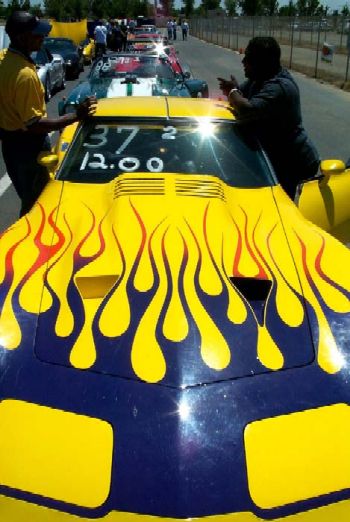 Vette Magic 2005 photo gallery! Ohhhh Yeah!


Boulder City Pan Draggers Car Show
1-May-04

I entered the Vette into it's first ever car show just for giggles. I had a great time hanging out with everyone and getting entirely too much Nevada sun. I brought along my camera and have posted a bunch of photos of the many high quality cars that came out to play.
Click on the photo to check them out. Car of the show for me was a '51 Hudson with a 532ci Ford big block under the hood. The car was totally setup for drag racing too, but the owner kept the body stock - an amazingly cool car.
---
For some past history of the stuff that has been done to the Vette and the Camaro Click Here.


---